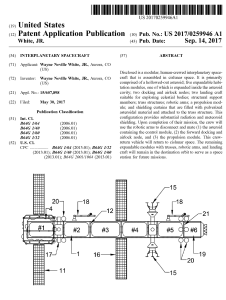 I'm looking forward to reading the first office action in this case — pretty cool approach for thinking through how to use a hollowed-out asteroid for a manned interplanetary spaceship. In his IDS, inventor Wayne White includes a set of interesting references — including a citation to the Greg Bear's 1985 SciFi novel EON that included an alien hollowed-out asteroid.
Continue reading INTERPLANETARY SPACECRAFT at Patently-O.
Continue Reading ...